E-Scrap 2015
Post-Conference Proceedings
Proceedings Webpage Sponsored By:
The 2016 conference will be held September 20-22 at the Hyatt Regency in New Orleans, Louisiana. Information for the 2016 conference will be available on our website soon. We hope to see you again next year!
Post-Conference Survey
Please answer several short questions about your experience at the conference. Your responses will help us make your next conference even more pleasant and productive.
E-Scrap 2015 Attendee Lists
The list includes information for all registered attendees, including Name, Title, Company, Address and Phone Number. As a company policy we do not include email addresses for our attendees. We do not release the list in any other format besides pdf.
Speaker Presentations
Please click the links below to access the presentations in pdf format. Those sessions without links were held as panel discussions and did not have powerpoint presentations associated.
Plenary Session I: Moving Ahead in Tight Markets
-- Moderator: Doug Smith, Sony Electronics
ITAD in Focus -- David Daoud, Compliance Standards
Digging Into Commodities -- Erica Rannestad, Thomson Reuters
Growing on Shifting Ground -- Eric Harris, Institute of Scrap Recycling Industries (ISRI)
Plenary Session II: Global Exports Explained
--Moderator: Jeffrey Sacre, CHWMEG
Overseas Anxieties -- Jim Puckett, Basel Action Network
Tapping Latin America -- Ramzy Kahhat, Pontificia Universidad Catolica del Peru
World of Possibilities -- Adam Minter, Bloomberg View
Concurrent Session A: Preparing for E-Scrap's Unexpected
-- Moderator: Sarah Cade, PC Rebuilders & Recyclers
-- Corey Dehmey, Sustainable Electronics Recycling International (SERI)
-- Christopher "Smitty" Smith, Squire Patton Boggs (US) LLP
-- Ross Fields, Leavitt Group
Concurrent Session B: E-Scrap Academy Track: Profiting in Device Repair, organized by iFixit
-- Moderator: Adam Minter, Bloomberg View
Concurrent Session C: Monitoring Challenges: Flat Panels, CRTs and More

-- Moderator: Jack Himes, Pennsylvania Recycling Markets Center
The Policy Patchwork -- Resa Dimino, Product Stewardship Institute
Understanding Flat Panels -- Bobby Elliott, E-Scrap News and Resource Recycling
Standardized Impacts -- Anne Peters, Gracestone, Inc. and Libby Chaplin, Arcadian Solutions
Concurrent Session D: E-Scrap Academy Track: Fishing Profits From the Materials Stream
-- Moderator: Jay Illingworth, Electronic Products Recycling Association
Plenary Session III: On the Ground in Ghana
-- Moderator: Dylan de Thomas, Resource Recycling, Inc.
-- Grace Akese, Memorial University
-- Kevin McElvaney, Photographer
-- DK Osseo-Asare, Agbogbloshie Makerspace Platform (AMP)
Concurrent Session E: Design for Recyclability
-- Moderator: Dan Leif, E-Scrap News and Resource Recycling
Concurrent Session F: E-Scrap Academy Track: Anatomy of an Efficient Facility
-- Moderator: Jerry Powell, E-Scrap News and Resource Recycling
Build It Right -- Rafael Reveles, Sims Recycling Solutions
Upcoming Innovations -- Hamid Karbasi, Conestoga College Institute ofTechnology and Advanced Learning
How to Master EH&S -- Mike Shuck, HOBI international
Making the Most of Your Certification -- Bob McCarthy, Greeneye Partners
Plenary Session IV: Laying Down the Laws
-- Moderator: Jason Linnell, National Center for Electronics Recycling
-- Walter Alcorn, Consumer Electronics Association
-- Jeff Bednar, Pennsylvania Department of Environmental Protection
-- Theresa DiMarco, Best Buy Co.
-- Kevin Dillon , Electronic Recyclers International, Inc.
-- Sarah Murray, Wisconsin Department of Natural Resources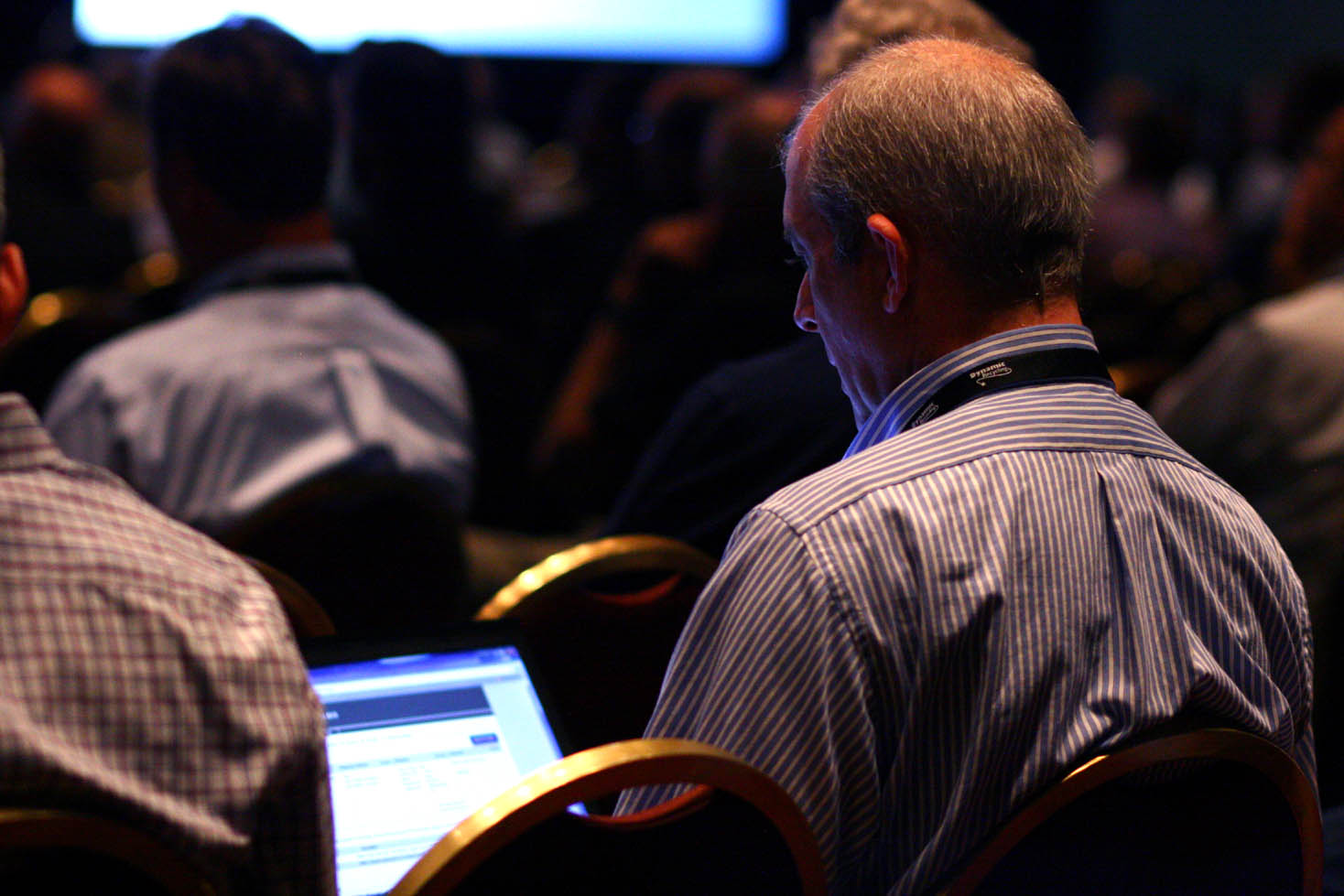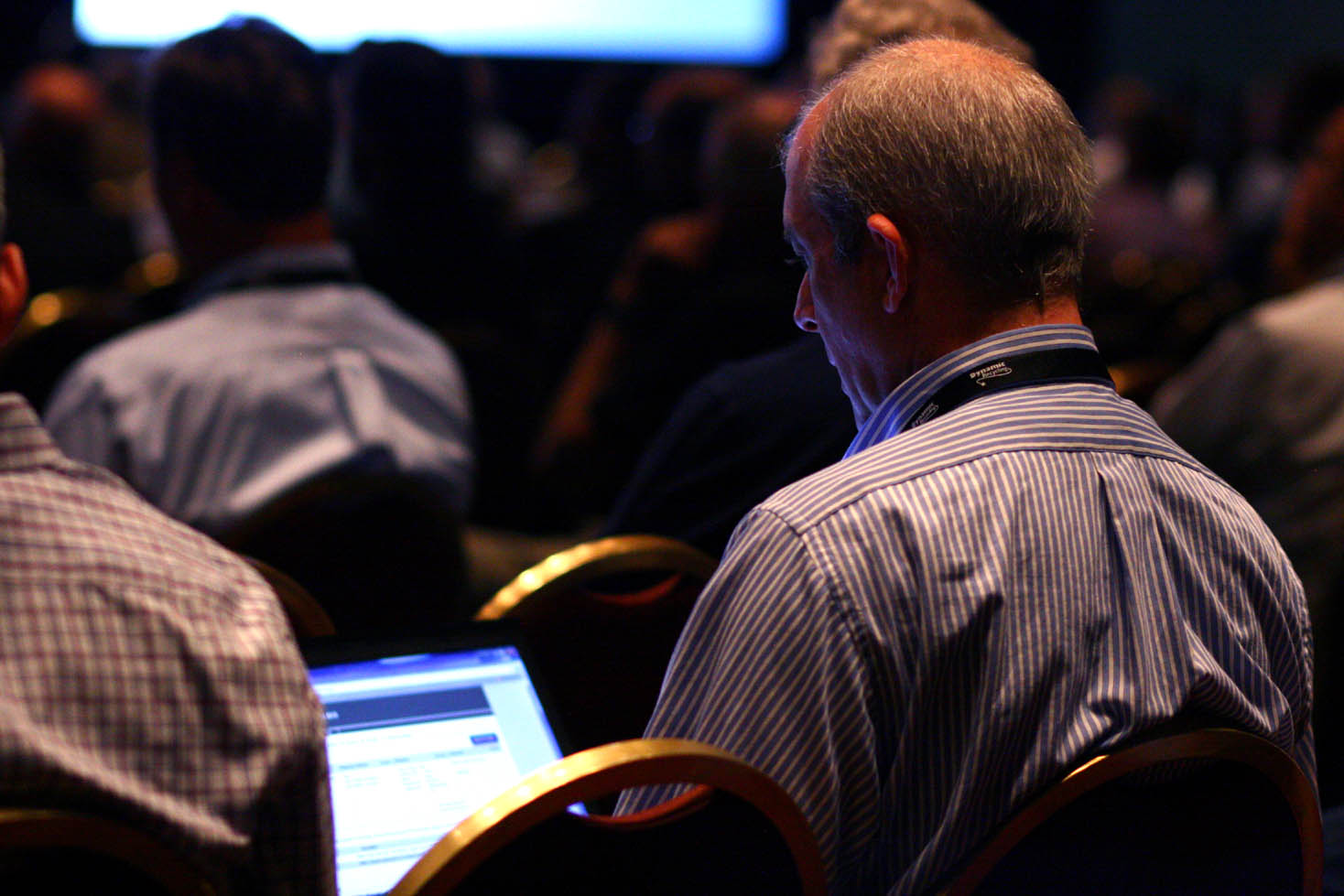 2015 SPONSORS AND EXHIBITORS